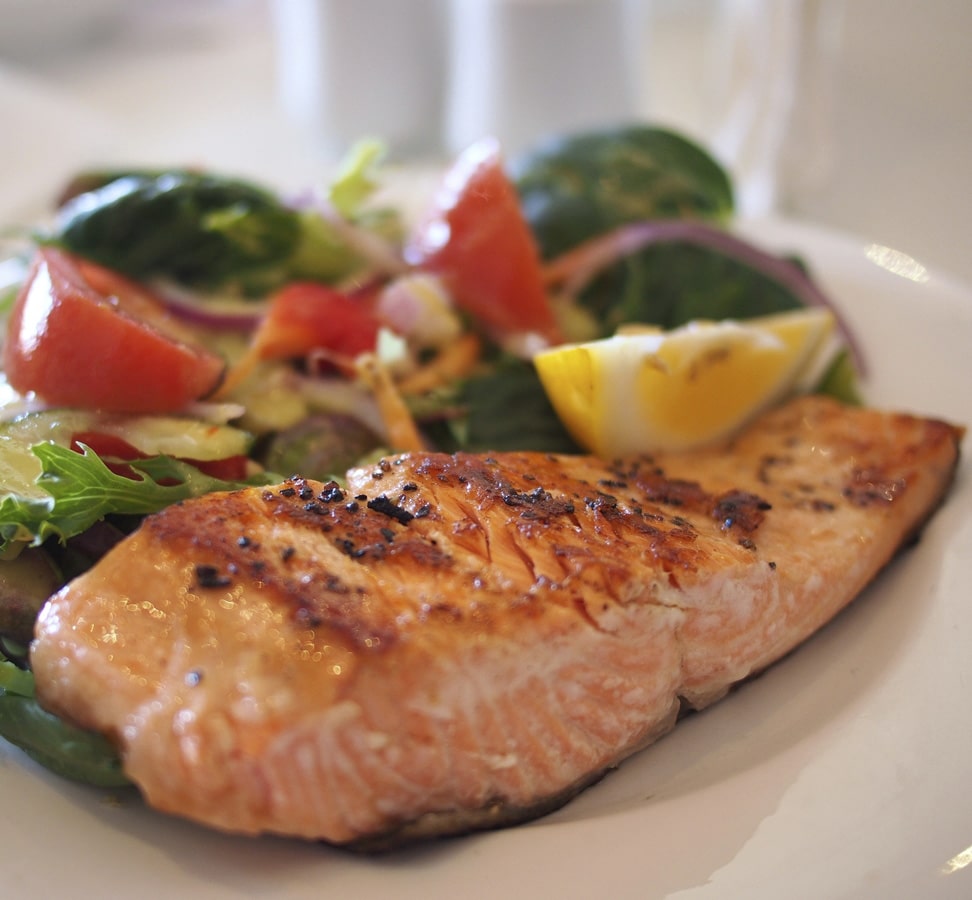 Tired of eating the same boring meals every day? Looking for something new that's tasty and healthy? Want to jump into the world of keto? Well if any of those are true, keep on reading because we've got some delicious meals that you've just GOTTA try! Yum!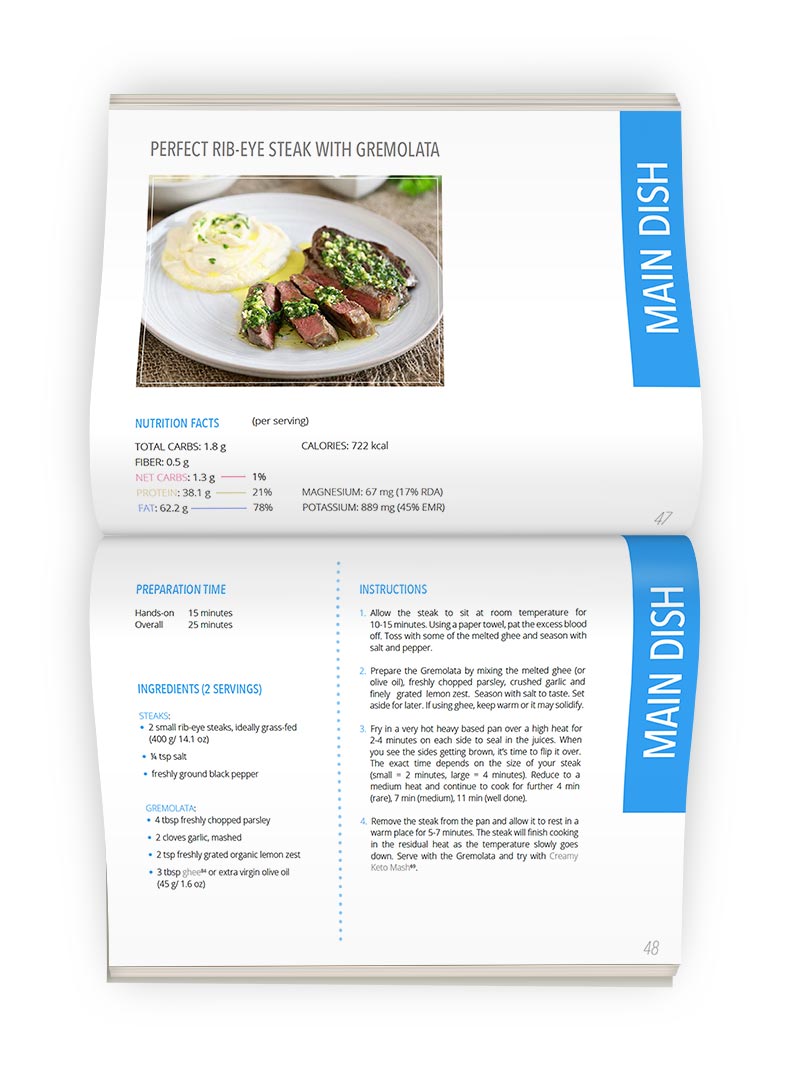 1. Great Keto Meals for the Tastebuds
Keto meals don't have to be dull! With a few simple ingredients and a bit of creativity, you can make healthy and delicious dishes your taste buds won't be able to resist. Here are some of our favorite great keto meals:
Salmon with Avocado Salsa: Pan-seared salmon served with a bright and refreshing avocado salsa. Serve with a side of roasted asparagus for an extra delicious meal.
Spaghetti Squash Lasagna: An Italian classic made low-carb with spaghetti squash. Layer it with your favorite sauce, cheeses, and fresh basil for a classic lasagna-inspired dish.
Avocado Egg Salad: Creamy mashed avocado with hard-boiled eggs, dill, and tangy dijon mustard. Serve on a bed of lettuce for an easy and satisfying lunch or dinner.
How about something a little sweet? Try our favorite keto desserts:
Chocolate Coconut Fudge: Sinfully satisfying and totally keto-friendly – this fudgy treat is sure to satisfy any chocoholic's cravings.
No-Bake Almond Butter Bars: Made with just four ingredients, these bars are perfect for when you need a quick snack fix. Plus, they're vegan, gluten-free, and sugar-free.
Keto Cheesecake: Creamy and decadent, this keto-friendly cheesecake is an excellent way to round out any meal. Serve with some fresh berries for an extra special treat!
2. Low-Carb Recipes to Make Keto Tasting YUMMY
The primary focus of a keto diet is to reduce your carb intake but that doesn't mean you have to give up the flavor of the foods you love. Here are a few creative low-carb recipes to make your diet more enjoyable and keep you in ketosis.
Breakfast Spinach Quiche: Swap out the usual crust for a low-carb cheese layer, add spinach, mushrooms, and scrambled eggs, and pop it in the oven for a delicious breakfast.
Taco Stuffed Avocado Boats: Place your taco filling inside of an avocado for a creamy, low-carb taco meal. Top with your favorite taco toppings for a unique spin on a classic dish.
Thai Steak Salad: Use a marinade-infused steak and pair it with a sweet and tangy dressing over a bed of leafy greens and other veggies.
If you need dessert, you can indulge guilt-free with a variety of delicious and low-carb treats. Whip up some sugar-free ice cream, rich and creamy chocolate mousse, or low-carb cupcakes and brownies. With these goodies, you can satisfy your sweet tooth without sacrificing your dietary restrictions.
3. Oh-So Delicious and Keto-Friendly Meals to Try
Finding delicious food while sticking to a ketogenic diet isn't impossible. With some creativity and a few simple ingredients, you can whip up tasty meals that won't break your diet.
From comforting casseroles to flavourful soups, here's a list of :
California Style Keto Turkey Bowl
Pumpkin Soup with Coconut Milk
Chicken Pesto Alfredo with Zoodles
Salsa Verde Salmon
Pesto Chicken Steaks
These keto-friendly meals are better than store-bought substitutes—and they're surprisingly quick and easy to make! Most of these dishes require just a few ingredients, and can be made in 35 minutes or less. So say goodbye to store-bought pre-packaged meals and give one of these dishes a try!
4. You Gotta Check Out These Keto-Inspired Dishes
The key to a successful keto diet is the food you put on your plate! Thankfully, there are tons of delicious and innovative dishes out there that fit the bill. Check out our top four keto-inspired dishes for you to enjoy:
Keto Fritters: These tasty bites are perfect for breakfast, lunch, or even as a snack. They have all the traditional fare of a fritter, but without the extra carbs. In just a few simple steps, you can enjoy these gems any day of the week.
Keto Chili: Forget about beans and pasta – this is the real deal. This delectable chili is certain to make you forget all about carbs, it is packed with flavor and nutrition. A comfort food you can feel good about.
Keto Broccoli and Cheese Soup: For real indulgence, this creamy broccoli cheese soup is the way to go. Flavored with hints of garlic and onion, this soup is perfect for a cozy night in. Plus, it's low-carb to boot!
Keto Cauliflower Fried Rice: If you're in the mood for Chinese, you don't have to miss out – this delicious dish is full of flavor, and low in carbs. Loaded with veggies and proteins, it's the perfect choice for a keto-friendly night.
So, why not give these delicious and healthy dishes a try and enjoy the benefits that come along with it. Get creative, experiment and find the ones that suits you best – you'll be sure to find something beyond delicious!
5. Filling & Flavorful Keto Recipes to Try ASAP
If you're on the keto diet, you'll love these low-carb, feel-full recipes! Our selection of easy-to-make dishes will make you ditch the junk food and opt for these filling meals:
Cheesy Bacon and Cauliflower Soup
Keto BLT Salad
Crispy Baked Pork with Broccoli
Cheesy Bacon and Cauliflower Soup – Hearty, cream-based comfort food soup that's still low carb and dairy-free! Delight in the flavorful combo of bacon, garlic, and cauliflower while still hitting your macros. It's so full of flavor!
Keto BLT Salad – Who says salads are boring? Enjoy the delectable taste of BLT flavors like bacon, lettuce, tomato mix with protein-packed hard boiled eggs. Oh… and drizzle it with a creamy avocado dressing to up the flavor and creaminess!
Crispy Baked Pork with Broccoli – Craving something savory and crunchy? Satisfy your hunger and cravings with this pork and broccoli dish. It packs a punch of flavor and texture with baked pork and melted cheese on top, while being low carb, keto-friendly and nutritious!
Q and A
Q: What is the keto diet?
A: The keto diet is a high-fat, moderate-protein and very low-carbohydrate diet that helps you burn fat and lose weight. By eating more fat and fewer carbs, your body is put into ketosis, a metabolic state in which it burns stored fat for fuel instead of glucose.
Q: What are some delicious keto meals I can try?
A: There are so many tasty keto meals out there! Some delicious dishes to try include chili made with grass-fed beef, a keto frittata with bacon and spinach, a low-carb shepherd's pie with mushrooms and cauliflower, and buffalo-style chicken wings made with almond flour.
Q: Can you suggest some recipes for vegetarians?
A: Absolutely! Some great recipes for vegetarians include an eggplant and walnut burger, vegetable ratatouille with zucchini and eggplant, a vegetable curry made with coconut milk, and a mushroom risotto with cauliflower rice.
We hope you enjoyed reading about all the amazing keto meals you can try! No matter which one you end up making first, you're sure to leap into the world of keto with a bang. Bon appetite!